In-person ACT & Digital SAT PSAT and AP Test Prep in Nazareth, PA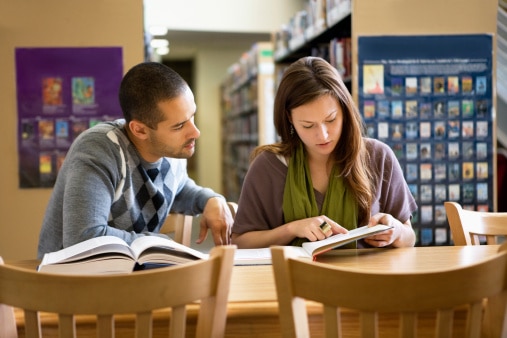 Fall class update: Our Fall I session, prepping for the October 2 SAT, begins on Saturday August 28. Prepare will be running in-person classes at Moravian Academy, as well as a compete online course at a reduced cost. For more information, please got to: https://prepareforthesat.com/act-sat-prep-courses-schedules/
Each year, high school students at Nazareth High School or Bethlehem Catholic living in Nazareth, PA, and other nearby areas dream of opening a coveted acceptance letter from their top-choice school. But the rigorous college admissions process places a heavy burden on high school students to earn top ACT & SAT scores. To stand out among thousands of other college applicants, some students need extra attention when preparing for the ACT & SAT examination. With a rich history of helping raise ACT & SAT scores, PREPARE is the first-choice ACT and SAT test prep programs for college-bound students with a strong desire to rank in the top percentile.
"[…] this course is the best SAT preparation anywhere because Peter Schmidt is the ONLY teacher and he is an exceptional one."
Steve Kurtz, father of Caroline Kurtz, Notre Dame HS
PREPARE Helps Students Of All Levels Boost Their ACT & SAT Scores
Students working with PREPARE are confident that they receive the best ACT & SAT instruction in the Lehigh Valley area. Our services don't just help to boost your student's test scores. PREPARE also teaches learning skills that help your student perform at a superior level, and transform into lifelong learners throughout college and beyond.
At the end of the day, Nazareth-based students want to do well and earn admission to their dream college. Working with PREPARE can give Bethlehem Catholic and Nazareth High School students the confidence and competitive edge they need to turn this dream into a reality.
The Best ACT & SAT Group Classes in Nazareth, PA
PREPARE'™s classroom-style ACT and SAT test prep program will help your student regardless of their academic skill. Our small group sizes still allow for individual attention, ensuring each student receives the best support and instruction needed to beat the ACT & SAT.
When students with different backgrounds come together in a classroom environment, they also bring individual pools of knowledge that some students may never have had access to before. This allows your student to broaden their knowledge with new and different perspectives to improve areas of weakness and bolster strengths.
PREPARE has helped many students from Bethlehem Catholic, Nazareth High School, and other nearby schools achieve unprecedented ACT & SAT test prep scores. The first step to scholastic achievement begins with a phone call. Call (610) 730-4876 today to start your student's journey.
PREPARE SAT & ACT Course Classroom Sites
Muhlenberg College
2400 W Chew St
Allentown, PA 18104
Moravian Academy
4313 Green Pond Rd
Bethlehem, PA 18020
(click map for directions)