SAT – ACT Prep Courses and Schedules
Online or in-person*
*in the Lehigh Valley, Gwynedd Mercy, and West Chester
In-person
Fall II Session
(last opportunity for the paper SAT)
Ambler-Chalfont-Lansdale area: Saturdays at Gwynedd Mercy U., weeknights on Zoom
Wext Chester area: Saturdays at Exton Conference Center, weeknights on Zoom
Lehigh Valley area: Sundays at Muhlenberg College, weeknights on Zoom
Class 1: Saturday/Sunday, October 14/15, 9 am – Noon
Class 2: Wednesday, October 18, 7 – 9 pm
Class 3: Saturday/Sunday, October 21/22, 9 am – Noon
Class 4: Wednesday, October 25, 7 – 9 pm
Class 5: Saturday/Sunday, October 28/29, 9 am – Noon
Class 6: Wednesday, November 1, 7 – 9 pm
Class 7: Saturday/Sunday, November 4/5, 9 am – 3:30*
Class 8: Wednesday, November 8, 7 – 9 pm
Class 9: Satutrday/Sunday, November 11/12, 9 am – 3:30*
Class 10: Wednesday, November 15, 7 – 9 pm
Class 11: Saturday/Sunday, November 18/19, 9 am – 3:30*
Brush up class for December SAT: Friday, October 6, 7 – 9 pm
Digital SAT updates and practice tests will be offered to all Prepare students in December and January.
Students will have the option to participate in Digital SAT classes as well.
Winter I Session: mid-December through January
Exact dates TBA, but classes will run twice a week (except for holidays) with in-person classes on Saturdays/Sundays and weeknight classes online.
We will cover both the Digital SAT and the paper ACT.
***
(If you're interested in future sessions, please fill out an enrollment form. This doesn't commit you to enroll in ANYTHING, but you will be added to our email list and notified when the schedules become available.)
Tuition is $999. An additional $100 discount applies to in-person-only students from Prepare's host-school list.
Summer classes are all in-person. Classes run every weekday for three consecutive weeks, three hours each day.
Academic classes are in-person on the weekends, online on weekdays. Classes run twice a week for six consecutive weeks.
Weekend classes run three hours longer on test days.
Please check our FAQ page for a list of host schools and other important details about the class.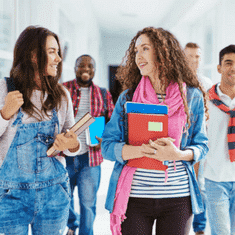 Online
SAT-PSAT One-Week
Intensive Online Courses
Reading/Grammar
and
Math
No one-week online classes are currently scheduled. The next intensive classes will be taught in November/December. If you're interested, please fill out an enrollment form and let us know what dates would be most convenient for your schedule Thanks!
***
Online-only tuition is $449 for either class, or $799 for both.
Students can take one course (Math or Reading/Grammar), or both courses.
Each online course runs five evenings, two hours per day.
IMPORTANT: Students have 1.5-2 hours of homework per day, which must be turned in via test or email by 10 am the next morning.
For other important details about the class, please check our FAQ page.
Private Tutoring
Private one-on-one tutoring for the SAT, ACT and PSAT is available as the instructor's schedule permits.
Tutoring can be arranged in May and June. From July through August, private tutoring is NOT available.
The cost is $175 for online tutoring, $200 for in-person tutoring at Muhlenberg College in Allentown.
To inquire about tutoring, write pschmidt@prepareforthesat.com.