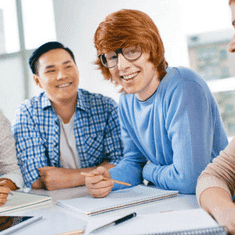 Both the ACT and SAT rely on the same skill set, so students can prep for both tests at the same time. Still, there are some important format differences that students must understand:
SAT
The SAT has two 800-point sections, Math and Reading/Writing, that add up to a maximum possible 1600 points

.

The Math section Math is divided into a calculator section and a non-calculator section. Each of these sections has multiple-choice questions and written-response questions, where students have to write in their answers.

The 'verbal' part of the SAT is comprised of a reading passage section and a grammar section.

There is an optional 50-minute essay.
ACT
The 

ACT

 has four sections: Reading, Math, English (grammar), and Science. Each is scored on a scale from 1-36. When all four scores are totaled up and divided by four, you get your overall composite score from 1-36.

There is an optional 40-minute essay.
How SAT scores match up with ACT scores.
There are a number of sites that have correspondence tables for the two tests. Here is a useful one:
http://blog.prepscholar.com/act-to-sat-conversion
IMPORTANT THINGS TO KEEP IN MINDÂ ABOUT BOTH TESTS
While the ACT is not as popular as the SAT around in the East, it has been around a long time. So, 

all

colleges that take the SAT accept the ACT, and vice-versa.

The average SAT score has risen over the past few years, so some colleges may regard SAT scores a bit more skeptically than they view ACT scores.

The average question on the ACT reading and math sections tends to be less complicated than the corresponding question on the SAT. (Grammar is about the same.)  However, if you tend to read or work slowly, the ACT may not be for you: the time crunch is greater—more questions in less time—on the ACT. 

SAT math requires more solid Algebra II knowledge than the math on the ACT. If you prefer "school" math to "test" math, you will probably like the SAT better. On the other hand, the SAT has a no-calculator section, while you can use your calculator for the entire ACT math section

The ACT Science section has almost nothing to do with any science you have learned in school. It's all about reading graphs and charts. Instead of adding its own science section, the SAT has introduced charts and graphs into some reading passages.

The SAT essay challenges you to analyze a long passage, without expressing your own opinion, while the ACT essay asks you to pick a side in a modern controversy (for instance: Is technology helping or hurting humanity?) and argue it with examples. The grading on both essays has been wildly inconsistent, so colleges may be getting less interested every year in paying attention to them.

Since many colleges use a student's

superscore

(a combination of the best section scores from different test dates), it makes sense for students to decide by the fall/winter of their junior year which test they prefer—ACT or SAT—and then take that test three or four times before they apply to college.