In-person SAT ACT PSAT and AP Test Prep in Stewartsville, NJ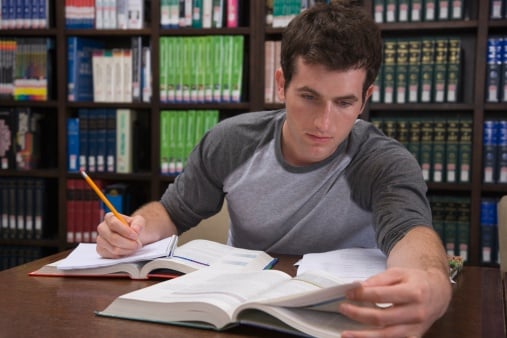 Fall class update: Our Fall I session, prepping for the October 2 SAT, begins on Saturday August 28. Prepare will be running in-person classes at Moravian Academy, as well as a compete online course at a reduced cost. For more information, please got to: https://prepareforthesat.com/act-sat-prep-courses-schedules/
Taken by millions of high school students each year, the SAT or ACT college entrance examination is a daunting obstacle standing between your student and his or her dream college. For many Phillipsburg High School and Bethlehem Catholic High School students, this will be the most important test they counter during their high school years. As a result, they need to ensure they knock this test out of the ballpark. Given that these standardized tests can challenge even the brightest of students, besting this examination requires commitment, preparation, and hard work.
"Mr. Schmidt's class was incredibly beneficial for my son. I highly recommend his service. My son put forth the effort and his scores jumped 200 points! So very happy we followed friends' recommendations to take Mr. Schmidt's class!" Meg Costello Gardner, mother of Jack Gardner, Phillipsburg High School
Simplified ACT & SAT Test Prep for Stewartsville, NJ
High school students living in and around Stewartsville, NJ that want to supercharge their scores need reliable test prep that can unlock peak performance on test day. Look no further than PREPARE, the go-to choice for ACT & SAT test prep in the Lehigh Valley.
There's a reason why so many Phillipsburg students choose PREPARE for their SAT & ACT needs. PREPARE offers superior methodology and resource at a better value than other test prep centers. Enrolling in PREPARE's ACT & SAT test prep program is the best investment you can make for your high school student. Higher ACT & SAT scores position your student for more merit-based financial aid and a secured spot at their first-choice college.
Transform Into A Better Letter With PREPARE's ACT & SAT Test Prep
PREPARE invites Stewartsville students to learn alongside other students in a structured classroom setting led by an expert SAT & ACT instructor. PREPARE'™s classroom-style ACT and SAT test prep program will help your Phillipsburg High School and Bethlehem Catholic High School student regardless of their current test prep skill.
PREPARE is dedicated to delivering the ACT and SAT scores that Stewartsville-based students need to gain entrance into their dream college. Since 2004, PREPARE has helped over 6,000 students from over 100 schools such as Phillipsburg High School and Bethlehem Catholic High School substantially improve their SAT scores. PREPARE can help unlock your student's full potential, too! Call 610-730-4876 to learn how your child can earn higher ACT & SAT scores today!
PREPARE SAT & ACT Course Classroom Sites
Moravian Academy
4313 Green Pond Rd
Bethlehem, PA 18020
Muhlenberg College
2400 W Chew St
Allentown, PA 18104
(click map for directions)